The story behind Audio Network's Classical Collection
The story behind Audio
Network's Classical
Collection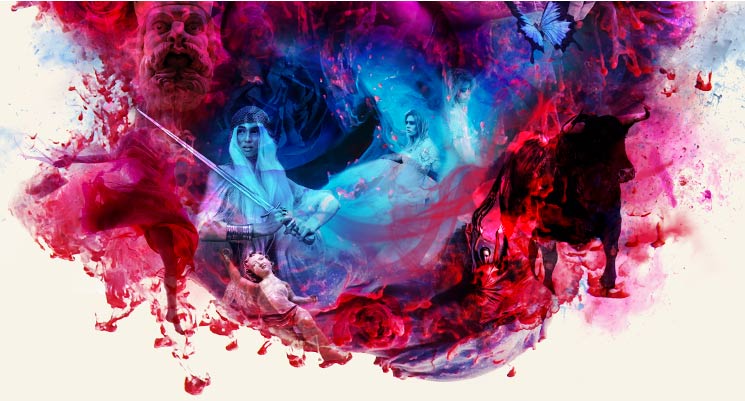 The core classical works have been recorded hundreds, if not thousands of times. So why has Audio Network bothered to go to such extraordinary lengths to record them all again?
Almost all classical music available from music libraries is simply licensed from record labels; the recordings are really designed for home listening. As far as we are aware, no one has ever undertaken the huge task of arranging, recording and mixing the key repertoire specifically for media use – and certainly not using big orchestras, choirs and top soloists at Abbey Road Studios.
This seemed to be a big opportunity so we took a look at the classics through the eyes of an editor. We discovered that the ambient nature of many of the domestic recordings available doesn't have the impact that orchestral movie scores provide and audiences are becoming increasingly used to that sound.
We also recognised that cutting into and out of this kind of music can be very difficult indeed and generally requires some fairly clumsy and rapid fading! Clearly, the Classical Collection was a chance to do it differently.
The first priority was to make sure these performances and recordings are on a par with the very best produced anywhere in the world. We planned the production carefully and, in many cases, went back to the original 18th and 19th century scores. We decided we needed to turbo-charge the larger works by adding parts, building the harmonies and focusing on the big tunes. This had to be done sensitively and carefully – the last thing we wanted to was remove the essence of what made this some of the greatest music in the first place.
We approached the sessions as we would a film score. Some of the tracks had 160 channels of audio so we could choose the most appropriate microphone configuration in the mix and make everything as impactful as possible.
We recorded the big works in sections with two bar breaks between each phrase. We joined them up for the main mix but provide the 'gapped' version as well. This allows editors to use any section they want and still have a natural beginning and end to each phrase. We also recorded separate instrumental and underscore versions so, for example, you can use the operatic arias without the singers or the Chorus of the Hebrew Slaves without the choir. We've even recorded some of the works with a variety of options of melody line. For instance, editors might like to choose between choirs singing the original words or singing oohs and aahs, or use stems (available separately) to combine elements to create a unique version all of their own. Of course, we've also provided the obligatory cut downs – and rather more of them, this time.
We chose the cavernous Abbey Road Studio 1, the world's largest scoring stage, for the symphonic works but we decamped to Studio 2 (of Beatles fame) for the more delicate chamber and quartet sessions.
We were lucky to involve the English Session Orchestra, the Britten Sinfonia Voices and many of the finest soloists on the planet as our partners. After 12 of the best recording sessions of my life, we came out with the first 48 works.
It was damn scary, to be honest, but we're only ever going to do this once so we felt we may as well go for it and hold nothing back. I also dare to hope that the new arrangements, condensed forms and vibrant, modern recordings might serve as a great introduction to classical music for anybody who fancies a rollercoaster ride through a very broad spectrum of the finest tunes ever written. It's all available to listen to for free on the Audio Network site, so we hope it might be a valuable educational tool as well as a useful creative one.
I will be forever grateful for the amazing work done by David Tobin, Jeff Meegan, Julian Gallant and Rob Kelly, who have worked tirelessly on this project for 15 months and created unique recordings with the highest artistic merit. These tracks will still sound amazing in fifty, perhaps even a hundred, years' time.
We've already recorded the next series and are now deep in the mixing process. We should have them ready for you later this year.
By Andrew Sunnucks