Featured Album: Elbows & Knees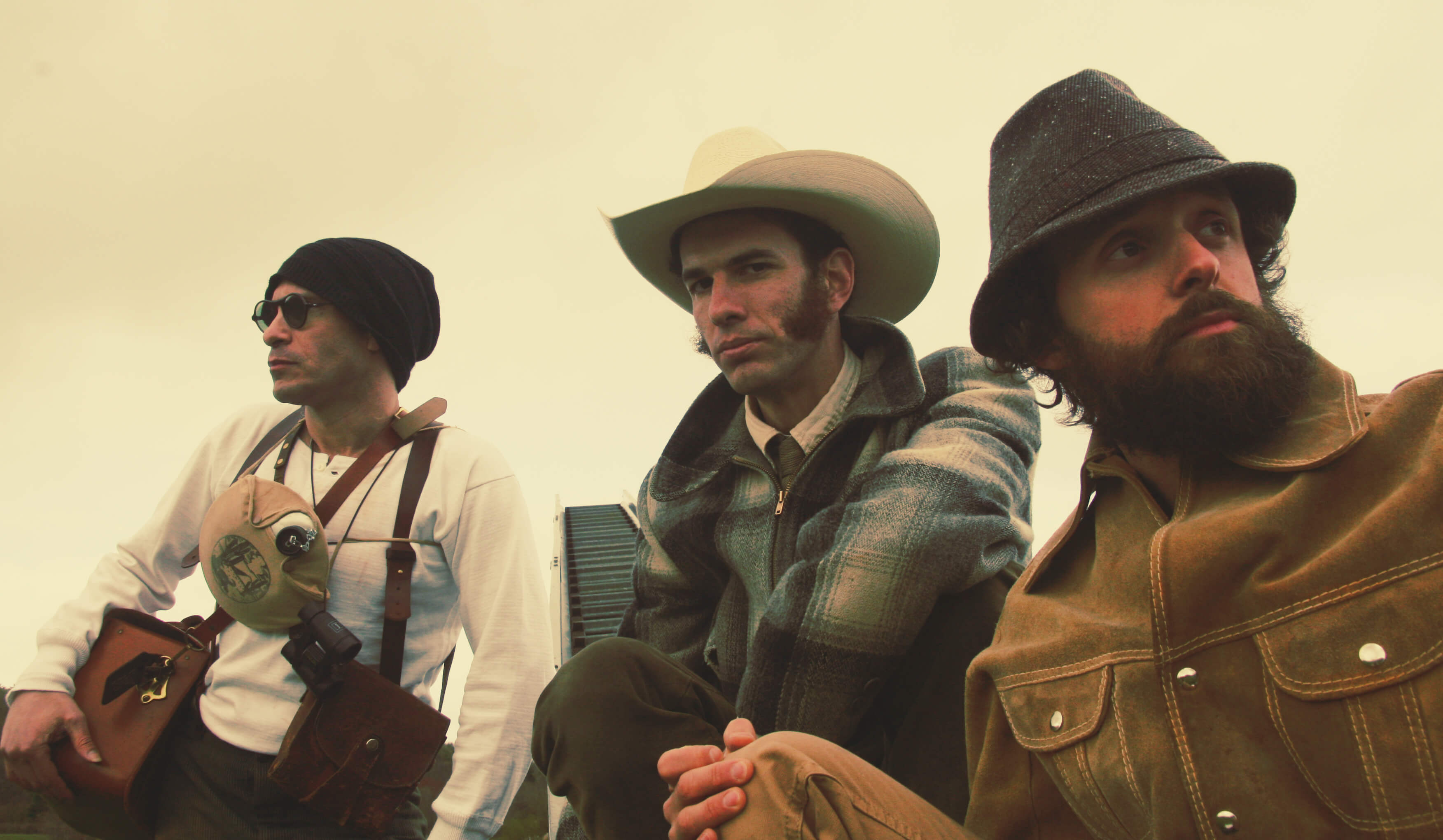 This month, New York-based jug band The Wiyos are making their Audio Network debut with Elbows & Knees. The album is a jaunty, lighthearted take on vintage swing blues. We spoke to Michael and Teddy from the band to find out more.
Published: 13 April 2015
Could you tell us a little about the album you've made for Audio Network?
Michael: When we first spoke with the Audio Network music team, we gave them a pretty good span of all of our work and they wanted something that was consistent with what we were doing a few years ago.
That was a lot of old American blues and hokum style music - a very bouncy, syncopated style of American rural blues. But it also had a touch of the urban, as we come from New York and we were listening to a lot of the stride piano players and Fats Waller-era stuff.
So it was coming from those two angles, and then with a splash of a lot of the comedy elements that are infused in those styles of music as well, from the jug band tradition.
How did you first get into the music of the 20s and 30s?
Teddy: Everyone has a different answer for that. If you trace back the roots of, say, 60s rock 'n roll and keep working your way back you're gonna end up in the 20s.
In our scene there are a lot more bands out there emulating older music - ten years ago it wasn't quite that way. It just seemed like something that wasn't commercialised yet, something that was real.
With YouTube and things like that it became easier. In the past, we would find boxsets or reissues of music and get into it that way, and then YouTube came about and suddenly now you could find stuff online. So, a part of it is the accessibility.
Also, we're not particularity inspired by mainstream popular contemporary sounds. Music from many decades ago seems real and very tangible. You can pick out the instruments and identify what it is.
When you're recording do you try and use traditional equipment?
Michael: We're a mishmash of styles. We're a bit anachronistic in that way. I think there are a lot of these traditional bands that are staying very pure - and we're not that band. We can't be in that sandbox.
Teddy: For this we're using older microphones and preamps, and things like that, but we went straight to digital. Just for the ease. With all these different mixes, you couldn't go in and record on a lacquered disk and expect it to be useful for film and TV.
Michael: But in the past we would tend to do basic rhythm tracks as much live as we could to tape, and then we would dump that to digital. And then add a few overdubs in there, but we're not purists trying to recreate anything. I find that purism in any state can be a little dangerous - and I stay away from those live wires!
For the live show you use very traditional instruments - is that a big part of who you are as a band?
Teddy: None of us are into modern technology - we don't even have UK phones when we come over here. Wi-Fi is a challenge. We might be a little older than we look, and we kind of missed that wave of where you tweet everything and post everything - we're pretty slow at this social networking and all that. So as far as pedals and digital effects, and things like that, we've just never gotten into it.
Michael: I love seeing a band where there are musicians that are using that stuff really tastefully, but it's just never been our thing or part of our sound.
Teddy: For a while we were completely acoustic and then I plugged in, which some of the American Folk fanatics weren't happy about - and then we really horrified them when we got a drummer and pretty much everyone electrified.
Michael: We also did a concept album loosely based on The Wizard of Oz, and musically we've changed and got very eclectic and brought in all kinds of sounds. That kind of shed some of the purists fans and opened us up to some new ones, and now we're just doing whatever inspires us - but it's still all roughly in that older period.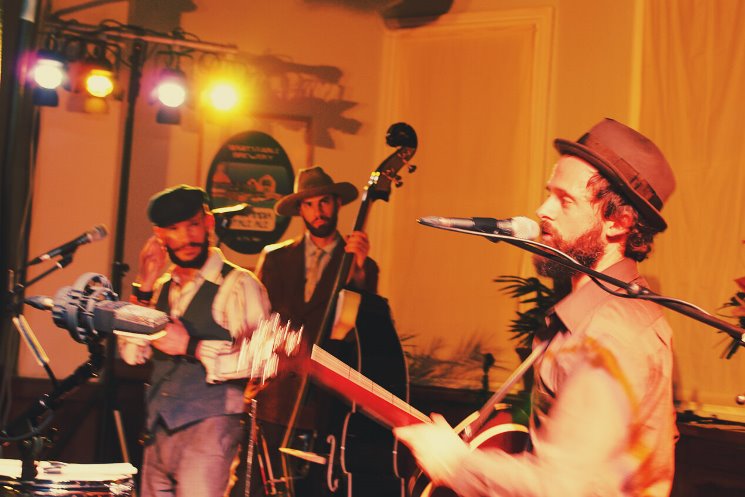 What have you got coming up next?
Michael: I teach, Seth makes sauerkraut and Teddy is working on the hard cider business.
Teddy: We've got about a week and a half off and then we do about a week at Carnage Hall, where we're one of three bands playing. Basically, it's a week-long residency where we do an interactive performance for kids.
We do two shows a day and school groups from the Five Boroughs come in and they have our music and their teachers teaching them our music, and that's like the pinnacle for them.
Do you also write songs for a younger audience then?
Teddy: Most of what we do is accessible to kids. We have some double entendres and lyrics that the parents will get, but the kids won't.
Michael: One of the songs we're doing in Carnegie Hall is called Who Stole the Lock off the Henhouse Door - which is not too shaded in its meeting. We sing it to a bunch of kids, but, you know.
Teddy: The teachers are laughing their asses off.
Michael: It's fine, though. First of all the kids don't get it, and this is just a fun way to try and talk about things that are actually not so bad anyway. So I was happy to hear it when Carnegie Hall approved the songs as they have such a tight system - it's nice to slip that one past them.
2314 | Elbows & Knees

Slapstick comedy & vintage swing with a quirky U.S. street band

Listen to the rest of this month's excellent release.

2288 | An Electronic Heart

Read our interview with folktronica producer James Yuill.