US Senior Marketing Manager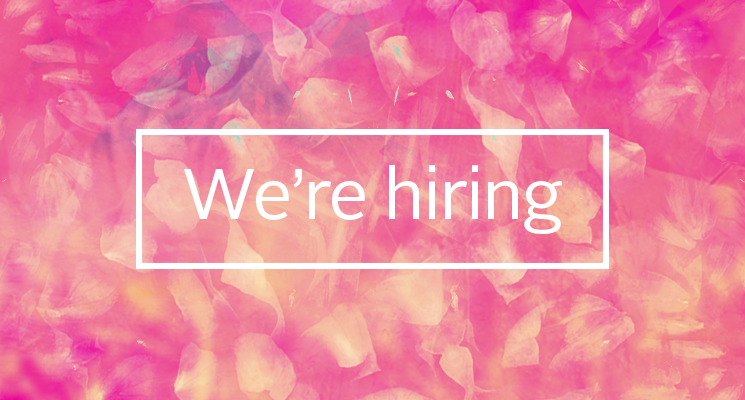 Audio Network is an independent, global music company, breaking down boundaries to deliver authentic and creative music solutions to content creators in every industry. The company collaborates with 750+ talented composers and artists, and has over 100,000 tracks in its catalogue, carefully curated into albums and playlists in every imaginable genre, all easily discoverable via its website us.audionetwork.com
As part of our continued US expansion, we're looking to hire a talented Head of US Marketing to lead the company through its next phase of growth in the territory.
The role will be based in our New York office in the Flatiron district with frequent travel to our Los Angeles office and London HQ.
Overall Purpose of the Role
Forming a key part of our US Management team, you'll be the champion for our US customers and play a pivotal role in setting the objectives, strategy and plans for our US business, helping us achieve the desired growth for the business across 2 key customer segments:
TV and Advertising: working closely with the sales and publishing teams, you'll be central in developing strategic marketing plans to increase customer acquisition and drive usage of our music in these key customer segments
Digital: as part of our group-wide strategy to build a self-service/e-commerce music experience online, you'll be the voice of the US customer and help shape our product and marketing plans for the territory
Key Stakeholders
Internal
US General Manager (NYC)
Director of Marketing (London)
Head of Product and Customer Experience (London)
US Marketing team (NYC and LA)
US Head of Sales, Television (LA)
US Head of Sales, Branded Content (NYC)
US Financial Controller
In-house Design, Content, Product and Communications teams (London)
External
SEO and PPC agencies
PR agencies
Research agencies
Freelance designers
Strategic and Affiliate partners
Other digital, marketing and media agencies
Media Owners and Event Organisers
Vendors
Key Responsibilities and Accountabilities
Strategy
Gain a deep understanding of Group and US business objectives and translate them into marketing objectives that are SMART - specific, measurable, achievable, relevant and timely.
Research, track and analyse key customer segments to identify current and future customer needs that help shape sales and marketing plans across key customer segments
Ensure that US marketing plans and strategies are aligned with US business goals and that resources, plans and activities are prioritized
Team Management & Resources
Identify the marketing skillsets, team structure (in NYC and LA) and resources required to achieve the marketing objectives set out in the 3-year plans including the sequencing of key hires and investments
Provide strong and clear leadership of North American marketing team including decision making, support and guidance to deliver and exceed marketing KPIs.
Identify and implement relevant personal development plans for individuals in the US marketing team that allows them scope to develop their skillsets and careers
Develop and control marketing budgets across the key marketing segments, creating accurate quarterly forecasts for the US Management team
Metrics & Reporting
Ensure US marketing plans and activities are structured and focused on shifting key business metrics, delivering a positive return on investment (ROI):

Acquisition – Activation – Retention – Referral – Revenue

Collaborate closely with US General Manager and US Financial Controller to develop monthly KPI reports for the US business including ROI metrics
Brand
Become the champion of the US customer – using data and knowledge gained, ensure the voice of the US customer is heard and understood consistently across the various teams inc. sales, marketing and digital
Brand Guardian – adapting our recent Brand Refresh (Nov 15) essence, values and tone of voice framework for the US market, ensuring the highest standards of design, technology and language are met consistently.
Knowledge / Experience / Qualifications
7-10 years' relevant marketing experience in the music, media or tech sectors
3-5 years' of managing a marketing team
A marketing degree or equivalent qualification
Key Competencies
Marketing Leadership and Team Management - you'll have a proven track record in inspiring and leading marketing teams and understanding how to develop and maintain a high performing team
Experience of growth businesses – Audio Network is in aggressive customer acquisition mode in the US and we'd expect you to have experience of leading successful customer acquisition campaigns with examples of campaigns that have worked and why.
Events & Partnerships: You'll have experience of managing a portfolio of 10+ events and tracking and delivering ROI from a significant event budget. Experience of forging strong strategic partnerships in the US will be a key part of the role as we expect these to deliver real value to both our Account Managed and Digital businesses
Digital Marketing: Although not a specialist in digital marketing, you'll have a good understanding of digital marketing channels and experience of planning and successfully executing campaigns across email, search and social.
PR & Communication – you'll be one of the focal points for communication within the business so you'll have a strong track record in controlling the communications function in a similar business, managing agencies and proving that PR can deliver a positive ROI.
Customer & Market insight & research – ensuring that the company remains customer and market focused has been central to our success to date. You'll be comfortable creating and implementing comprehensive customer and market insight plans, using quantitative and qualitative methods.
Branding, Design and Content – with years of experience managing brands and working with agencies or in-house design teams, you'll have a deep understanding of the briefing process and know what makes a good – and a bad – brief.
Personal Qualities
Inspiring - with the potential to lead and motivate others
Strong Communicator - Approachable, enthusiastic and interpersonally warm. Actively listens & seeks to understand others point of view
Team Player - Aware and supportive of other needs with good inter and intragroup teamwork & collaboration. Understands the larger whole of the business, willing to support, and seek to improve morale
Takes Responsibility - Proactive / takes initiative and willing to go the extra mile. Takes ownership for one's successes and failures and takes pride in all one delivers or is involved. Bold in making decisions.
Solution Orientated - Brings solutions not problems. Constantly seeks to innovate and generate new ideas & approaches to improve things. The ability to challenge the status quo and other in a collaborative manner.
Applications
To apply for this position, please submit your CV and covering letter to aly.bitter@audionetwork.com with the job title as the subject line.